Oil and Gas Industry Translation
Exploration and Processing
Descent Expertise in Translation and Localization of Technical Content.
Global Content Solutions for Oil and Gas Industry
Introduction to Industry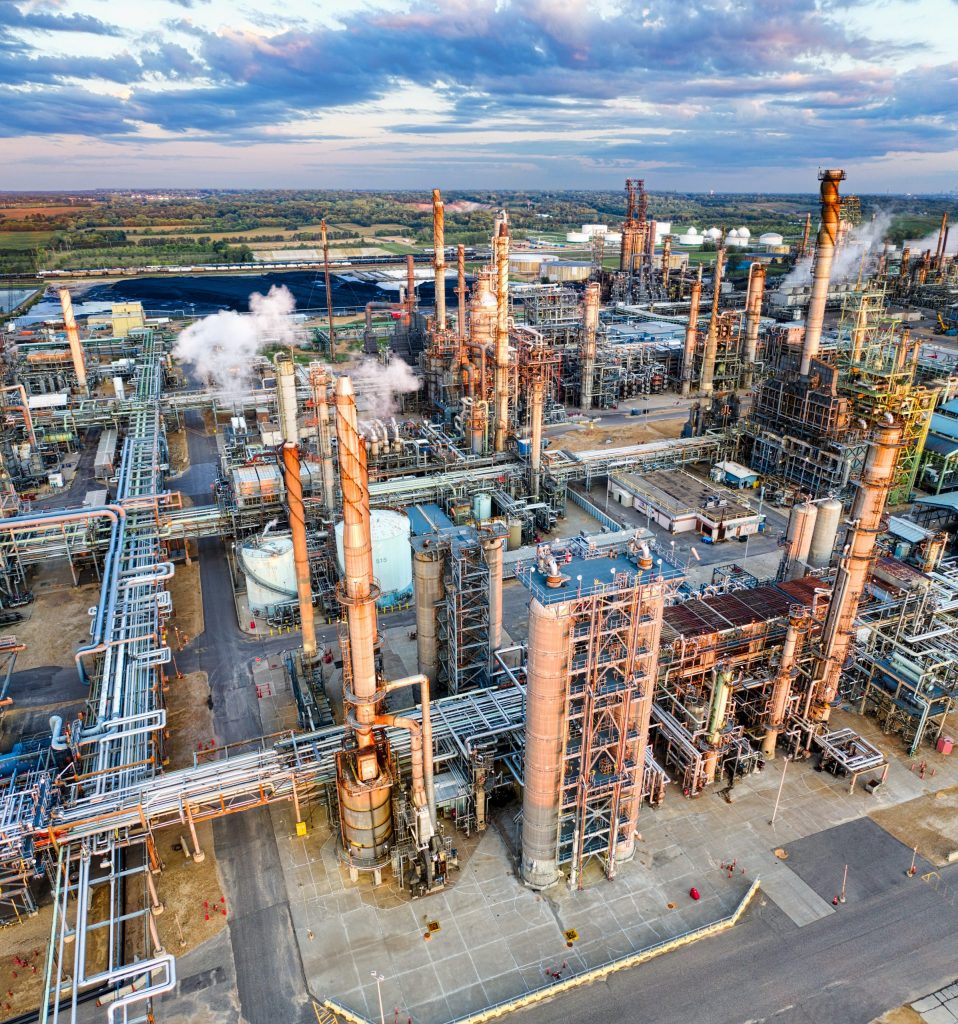 World economy heavily relay on natural resources such as oil, gas, or coal. These fossil fuels are presently the major source of energy used in the traditional generation of power.
From the beginning of industrialization era, electricity and other sources of power continuously plays important role in technological advancement and are essential for the vast scope of industries all over the World.
Currently we also can notice a growing trend of transition to alternative energy especially green energy generated by sun rays, wind or water turbines what adding complexity to this connected industries and related services. Recently things are also surprisingly changing. Corporations understand that current fluid situation caused by shrinking resources and an unstable political theatre requires boosting diversification in the meaning of supply chain as well as new markets (often foreign countries are considered). Anyway, power generation and oil/gas industries often relay on foreign contractors/suppliers and as the global policies changes, the communication between all parties (especially internationally) subsequently intensifies. The need for efficient linguistic support becoming inevitable.
Here comes "REEID GCE – Global Content Engineering", matured, professional and experienced linguistic solutions provider reinforced with enormous experience in related engineering fields.
Upstream | Midstream | Downstream Localization and Translation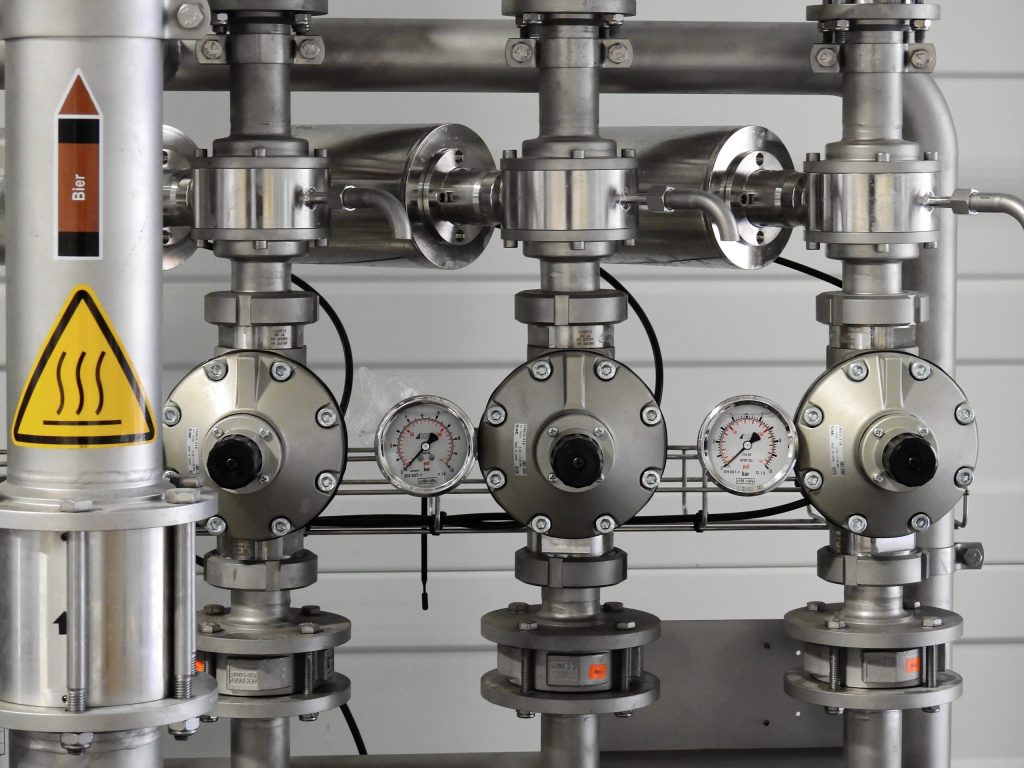 Oil/gas industry are very special industrial fields which requires form translation/localization vendor exceptional skills, education, and sharp eye focused on details.
We are processing Documentation for Upstream, Downstream and Midstream companies all over the World.
Through the years of our professional operations, we gained vast inside regarding fossil fuels processes. This experience turned into great understanding of this industrial engineering fields what standing us out of the crowd with precision, performance, and subsequent results.
How we do?
Here in REEID, we have relevant resources. Powerful IT systems, enormous glossaries, and what is the most important, excellent labor pool. People here are not only skilled and well educated but also their industry understanding is polished through the years of work for large oil/gas exploration/processing corporations. We are a tech company, so our localization/translation processes are supported with various smart solutions allowing for smooth and error-free translation and localization of your documents.
What we usually do?
In the oil / gas exploration and refining business, there is an enormous number of various types of documentation what sometimes needs to be localized so the content understanding is clear for stakeholders. Below is a list of the most common pieces we are translating / localizing for this industry.
Integrated Safety Management System
IMS Manual
IMS Policies Procedures
IMS Planning
Management Commitment
Document Control
Control of IMS Records
Responsibility, Authority and Communication
Management review
Customer-related processes
Resource Management
Mechanical Completion & Certification
Certification Administrator & Handover Manager
Change Control
Commissioning Authority
Construction Maintenance Authority
Data Input Sheets
Defining System Limits
Engineering & Projects
Handover Certification Package Onsite Review & Flowchart
Handover Certification Packs
Handover Change Request
Handover Change Request Flowchart
Handover Sequence Of Events (Off Site) Flowchart
Heat Treatment Report
Inspection & Test Summary
Joint Integrity Certificate
Leak Test Certificate
Magnetic Particle/Dye Penetrant Report
Mechanical Completion Certificate
Operating Authority
Pipe Testing
Piping Completion Certificate
Plant Performance Certificate
Punch List
Radiographic Report
Requirement For Change
Responsibilities
System Flow Sequence Of Events
System Flushing Certificate
System Handover Certificate
System Safe Certificate
Ultrasonic Inspection Report
Weld Inspection
Welding & Non Destructive Examination
Welding Completion Summary
Commissioning & Start Up Procedures
Apparatus For Use In Hazardous Areas
Batteries & Battery Chargers
Contactor Starter Circuit
Current Transformer Magnetizing Curves
Drying Of Electrical Rotary Machinery
Earthing Bonding Procedure
Fuse Switches Procedure
Impulse Line Pressure Testing
Installation Pipe Testing
Junction Box Inspection
Leak Testing
Lighting & Small Power Distribution System
Machinery Alignment
Navigational Aids (Navaids)
Neutral Earthing Resistor
Oil Insulation Tests
Powered Up Loop & Function Checking
Power Transformers
Programmable Controllers
Pump-Compressor-Skid Mounted Unit Installation
Switchboard & Busbars
System Control (Function) Testing
System Performance Trip Tests
Testing Of Circuit Breakers
Testing Of Protection & Meter Circuitry
Trace Heating Tapes & Circuit
UPS
Vessels & Tanks Fabricated (Offsite)
Vessels General Requirements
Vessels & Tanks Modified (Onsite)
Process Procedures & Operating manuals
LNG plants are complex installations and comprehensive manuals need to be be produced to provide and maintain all the necessary information required for their safe and successful operation. Manuals are often split into the following levels:
· Company level
· Production operations level
· Installation level
Safety Procedures
Abrasive Blasting Procedure
Abrasive Wheels Procedure
Accident Prevention Planning Procedure
Adverse Weather Procedure
Air Emissions Procedure
Approval Of General Provisions Permit, Special Instructions & Other Safe Systems Of Work Procedure
Asbestos Procedure
Audit Procedure
Blasting Procedure
Breaking Containment Procedure
Breathing Apparatus Procedure
C.O.S.H.H. Procedure
Cargo Handling Procedure
Cartridge Tools Procedure
Chemical Assessment & Selection Procedure
Chemical Cleaning Procedure
Chemical Management Procedure
Colour Code Of Plant Equipment & Tools Procedure
Colour Coding System Procedure
Competent Person Procedure
Compressed Gas Cylinders Procedure
Concrete Operations Procedure
Confined Space Procedure
Confined Space Entry Procedure
Construction HSE Plan Procedure
Contractor Management Procedure
Contractors Loss Prevention Procedure
Control Of Temporary Installed Equipment Procedure
Controlled Descent Escape Device Procedure
Controlled Drug Procedure
Crane Safety Procedure
Crisis Management Procedure
Delivery Acceptance & Storage Of Hazardous Materials Procedure
Demolition & Blasting Procedure
Disposal Of Waste Material Procedure
Drilling & Completions Procedure
Drinking Water & Sanitation Procedure
Drug & Alcohol Abuse Procedure
Eating & Messhall Standards Procedure
Effluent Water Treatment Procedure
Environmental Impact Assessment Procedure
Electrical Safety Procedure
Emergency & Evacuation Procedure
Emergency Alarm Procedures
Emergency Drills Procedure
Emergency Planning & Response Procedure
Environmental Incident Response Procedure
Environmental Policy & Procedures
Environmental Training Procedure
Equipment & Pipe Testing Procedure
Emergency Response Procedure
Excavation & Trenching Procedure
Fall Prevention Procedure
Fatality Reporting Procedure
Fire Prevention Procedure
First Aid Procedure
Flammable & Combustible Liquids Procedure
Forklift Safety Procedure
Form Work & False Work Procedure
General Safe Work Practices Procedure
Grit Blasting & HP Cleaning Procedure
Hand & Power Tools Procedure
Handling & Storage Of Explosives Procedure
Handling Of Chemicals Procedure
Hazard Communication Procedure
Hazard Identification Procedure
Hazardous Material Handling Procedure
Hazardous Materials Management Procedure
Hazardous Substance Communication Procedure
Health & Hygiene Procedure
Hearing Conservation Procedure
Heat Stress Prevention Procedure
High Pressure Water Cleaning Procedure
Hot Work Procedure
Housekeeping & Sanitation Procedure
HSE Assurance Procedure
HSE Contingency Plan
HSE Inspection Procedure
HSE Leadership Procedure
HSE Management Plan
HSE Management Review Procedure
HSE Performance Monitoring & Reporting Procedure
HSE Site Orientation Procedure
HSE Training Procedure
Hydrogen Sulphide Procedure
Incident Investigation & Reporting Procedure
Incident-Accident Investigation Procedure
Incident-Accident Reporting Procedure
Inhibit Control Procedure
Job Safety Analysis Procedure
Land Transport Management Procedure.
Lifting Equipment & Lifting Operations Procedure
Lock Out Tag Out Procedure
Long Term Isolation Procedure
Loss Prevention Program
LPG Procedure
Man Riding Basket Procedure
Management Of Policies & Procedures.
Marine Control Procedure
Marine Safety Procedure
Mechanical Equipment Procedure
Medical Preparedness Procedure
Mobile Crane Procedure
Near Miss Reporting Procedure
Noise Emission Testing Procedure
Occupational Injuries & Illnesses Procedure
Office Safety Procedure
Offshore Safety Training Procedure
Oil Spill Response Procedure
Opening Of Process Systems Procedure
Paint, Epoxy & Isocyanates Procedure
Permit To Work Procedure
Pest Control Procedure
Piling Operations Procedure
Plant & Equipment Inspection Procedure
Potential Hazards & Impacts. Procedure
PPE Procedure
Pre Commissioning Operations Procedure
Pressure Testing Procedure
Project HSE Plan Development Procedure.
PTW Auditing Procedure
Radioactive Source Handling & Storage Procedure
Radiography Procedure
Recirculated Water Procedure
Red Spade Procedure
Respiratory Protection Procedure
Rigging Procedure
Risk Assessment Guideline
Risk Assessment Procedure
Risk Management Procedure
Roofing Work Procedure
Safe Blinding Procedure
Safe Systems Of Work Procedure
Safety Signs & Barriers Procedure
Safety Training Procedure
Scaffolding Procedure
Security Procedure
Severe Weather Procedure
SIMOPS Procedure
Site Inspection Procedure
Site Planning & Housekeeping Procedure
Small Tools & Equipment Procedure
Steel Erection Procedure
Suspended Work Baskets Procedure
Task Risk Assessment Procedure
Temporary Workshops & Storage Room Containers Procedure
The Addition Or Removal Of Plant & Apparatus To Or From The System Procedure
The Use Of Safety Signs & Signals Procedure
Toolbox Talk Procedure
Traffic Management Procedure
Vehicle Safety Procedure
Waste Management Procedure
Waste Management & Recycling
Welding, Cutting & Brazing Procedure
Woodworking Machinery Procedure
Workforce Welfare Management Procedure
Working On Or Near Electrical Installations Procedure
Working Over Water Procedure
Safety Training
Abrasive Wheel Safety
Advanced Safety Auditing
Asbestos
Chemical Management
Compressed Gas Cylinder Handling
Confined Space & Vessel Entry
Cranes
Defensive Driving
Effective Safety Management
Electrical Safety
Emergency Response
Excavations
Fall Protection
Fire Safety
Fire Safety Training
Fire Watchman
Flagman & Banksman
Forklift Truck Operations
Gas Testing
H2S Awareness & Escape
Hand & Power Tools
Hazard Identification
HSE Management Of Contractors
HSEMS Awareness
Hydrogen Sulphide
JSA Training
Load Transportation Safety
Lockout Tagout
Making & Breaking Of Flanges
Marine Safety Induction
Office Safety
Permit To Work Procedure
Power Tools
PPE
Rigging & Slinging
Risk Assessment (Major Hazards)
Risk Management
Scaffold Inspection
Scaffolding
Self Contained Breathing Apparatus
Site Safety Induction
Stair Ladders
Static Electricity
Suspension Trauma Safety
Toolbox Talks
Winter Driving Awareness
Work Permit Training Issuer & Receiver
Working At Height
Safe Work Instructions
Adverse Weather
Changing Gas Cylinders
Communicable Diseases – Personal Hygiene
Concrete Pumping
Cyclonic Conditions
Demolition
Emergency Evacuation
Environmental
Erecting & Using Fixed Scaffolding
Erecting & Using Mobile Scaffolding
Exposure To Noise
Fall Protection
First Aid Log
Fitness For Work
Flammable Combustible Liquids
Forklift
Generator Refueling
Hazardous Waste Handling
Heat-Stress
Hot Tapping
Hotwork
Housekeeping – Access & Egress
Induction
Lifting & Slinging
Live Electrical: High Voltage
Logout Tagout
Manual Handling
Mobile Cranes
Night Work
Operating Crane
Operating Plant
Orientation
Personal Protective Equipment
Radiography
Remote & Isolated Work
Rigging
Safety & Accident Prevention
Scaffold Permit
Scaffolding
Stacking & Storage Of Material
Storage & Use Of Hazardous Substances
Sunburn & Skin Cancer
Suspended Basket
Thermal Stress – Cold
Thermal Stress – Heat
Trenching & Excavations
Using Compressed Air
Using Electric Arc Welding Equipment
Using Electrical Equipment
Using Electrically Operated Tools
Using Explosive Powered Tools
Using Hand Tools
Using Ladders
Using Laser Survey Tools
Using Oxyacetylene
Using Small Powered Plant
Welding & Cutting Drums And Vessels
Work Close To Traffic
Work Near Overhead Power Lines
Work Near Plant
Work Near Underground Services
Work Over Or Near Water
Working At Height
Working With Asbestos
Technical Evaluations
Competency Assurance
Emergency Response Plan
Environmental Management
Health And Safety Management System Framework
Health, Safety & Environment Rules
HSE And Security Hazards And Managing Risks
HSE Audit
HSE Management System
HSE Performance Measuring
HSE Policy
HSE Regulatory Compliance
HSE Training
Incident Reporting And Investigation Procedure
Inventory Of All Hazardous Chemicals And Other Hazardous Substances
Medical Examination For All Employees Before They Are Employed
Personal Protective Equipment (PPE)
Risk Register
Safety Observation
Toolbox Talk
Accident Causes
Advice To Employees
Advice To Supervisors
Banksmen & Riggers
Changing Tires
Checklist For Safe Use Of Chemicals On Site
Compressed Gas Cylinders
Confined Spaces
Electrical Safety
Emergency Evacuation Procedure
Excavations
Fire Prevention
Forklift Trucks
Hand Tools
Heat Stress
Horseplay
Housekeeping
Injury Reporting
Lifting & Manual Handling
Lifting & Rigging
Lockout Tagout
Material Handling Storage
Near miss reporting
Oxygen & Acetylene Welding
Pinch Points
Pre-Task Toolbox Talk
Radiography & X-Rays
Reduce Injuries
Risk Checklist & Toolbox Talk
Sand Blasting
Scaffolding
Towing Vehicles
DATA SECURITY MEASURES
We are taking extraordinary care of your data and own resources. We understand that some of your documents and information shall be kept out of sight of unprivileged individuals, and/or robots. Following are the safety controls and methodology deployed across our business units:
We don't use cloud based storage services (Google, Dropbox etc.) for sensitive data
We don't use outsourced SMT (Statistical Machine Translation Engines) unless specified otherwise by Customer
We don't Build, Train, and Deploy Machine Learning systems and process datasets with use of cloud based third parties engines unless specified otherwise by Customer
We are using only secured transmission protocols for external communication
Strong files encryption within local storages and Distributed DMS
Robust access privileges to our online platforms (profiles, roles, sharing rules)
Access control on databases records level
MFA authentication for all access to sensitive data
Data destruction and disposal procedure in place
Intrusion prevention system
Multilayer data loss prevention (DLP) systems and procedures in place
Data anonymization procedures (important while outsourcing projects)
Regular Security & Confidentiality Audits
Data Centers in Europe and Asia (depending on data security requirements, certain DC is selected)
Full GDPR compliance
Data protection compliance in line with regulations of the countries out of Euro-zone